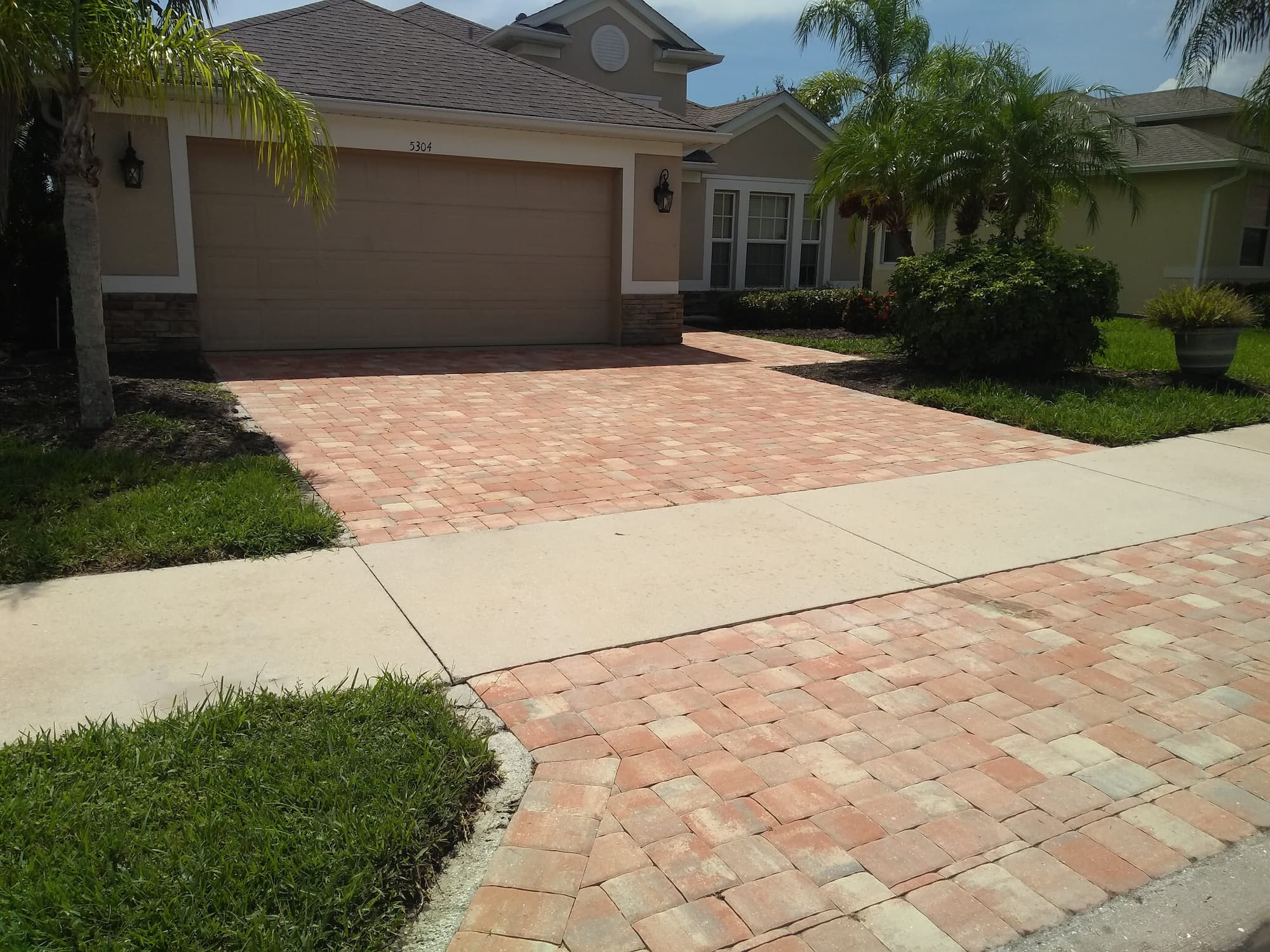 The sidewalks and walkways around your Venice home say a lot about how much you value your home and the health and safety of your family and friends. When they're dirty and overgrown, they can send the wrong message, which is why professional pressure washing is so important. PDUBBZ POW-R-KLEEN of Venice is ready to be your go-to pressure washer.
High-traffic areas like sidewalks collect a lot of nasty things. If they get tracked indoors, they can destroy flooring or make your Venice household ill. These contaminants can also be slipping and tripping hazards and, if ignored for too long, can actually erode and cause cracks in the concrete or whatever substrate your sidewalks are made of.
Pressure washing is the fastest way to strip sidewalks clean, and PDUBBZ POW-R-KLEEN has the skill and pro-grade equipment to give you dazzling, damage-free, and long-lasting results that'll instantly make your Venice home look more welcoming. Our sidewalk cleaning removes:
Algae, lichens, moss, weeds, vines, other growths
Invasive organisms, such as mold, mildew, fungi, bacteria
Tree sap, pollen, leaves, refuse
Fertilizers and lawn chemicals
Allergens
Dirt, grime, debris
Bird and animal droppings
Insects and their nests and eggs
Slippery deposits
To get the safest and brightest sidewalks and walkways around your Venice home, have regular pressure washing by PDUBBZ POW-R-KLEEN.
PDUBBZ POW-R-KLEEN: Outstanding Roof Cleaning in Venice
Just as clean sidewalks can make your Venice home safer and more welcoming, so can a clean roof, and PDUBBZ POW-R-KLEEN is well-versed in the soft washing techniques required to give your roof a stunning, damage-free finish that'll make your neighbors wonder when you got a new roof.
The contaminants that build up on your Venice roof aren't just ugly. They actually threaten the integrity of your whole roofing system. Over time, things like algae, lichens, and mold cause granule loss on your shingles and can even start to lift and dislodge them. Such roof problems are the kiss of death for Florida homeowners.
The soft wash roof cleaning solution PDUBBZ POW-R-KLEEN uses completely kills invasive organisms and prevents immediate re-growth. And, to sweeten the deal, it also makes your Venice roof look brand new again. Win-win.
A clean roof is a safe roof, so call PDUBBZ POW-R-KLEEN of Venice today to schedule your state-of-the-art roof cleaning.
Latest Projects in Venice, FL