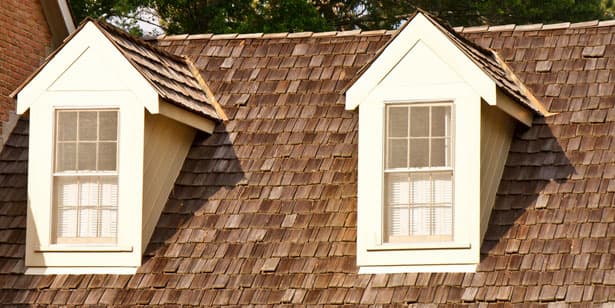 These days, you can do most of your own home improvement and maintenance projects. Anything you want to learn can be found on the Internet, and if your local hardware store doesn't have the supplies you need, you can find them somewhere online, too. DIY projects can be incredibly satisfying, and often, they'll save you quite a bit of money. Still, there's the adage, "Just because you can doesn't mean you should."
When it comes to pressure washing and roof cleaning, you may be better off hiring a pro, especially if you're inexperienced or have to rent equipment.
For instance, many YouTubers make pressure washing look easy, but it has a learning curve. Until you master it, you can damage your property, and most insurance policies don't cover DIY accidents. Pressure washing can be dangerous, too. Even low-powered machines can cut you to the bone, blind you, shred plants, and kill small animals. Before you dive into DIY pressure washing, here are some other considerations:
Rental equipment is heavy and messy, and you usually need a truck to transport it.
Rental equipment may be improperly maintained and malfunction.
Pros produce higher quality, longer-lasting results because they have experience and commercial grade equipment.
Pros finish in hours, not days.
Pros do all the prep and clean-up for you.
Pros are licensed, insured, and guarantee the work.
If you're still set on doing your own pressure washing, it's totally doable, and in all honesty, it'll cost you about as much as what you'd pay a contractor. Just take the necessary precautions and make sure your store associate gives you a full demonstration of the rental equipment.
More importantly, know what you can and can't pressure wash. Most hard surfaces, like concrete, do well with pressure washing, but you should never hit any of these things with a pressure washer:
All roofing materials, including asphalt shingles, tile, wood, etc.
Brick that has old or weak mortar
Vinyl and wood siding
Painted or stained surfaces you don't want stripped
Gutters and downspouts
Plants
Windows
Meanwhile, roof cleaning is NOT a DIY project for many reasons.
For one, a lot of tutorials suggest pressure washing your roof, which is a big no-no. Pressure washing can destroy shingles and strip their UV granules, which protect your home from fire, the elements, and outrageous utility bills.
For another, the solution-based soft washing method preferred by professionals is hazardous. Undiluted or incorrectly mixed soft wash chemicals can burn your skin, irritate your eyes and respiratory tract, and harm landscaping and pets.
However, the number one reason you shouldn't clean your own roof is the chance of falling. When you combine a steep roof with water and slippery cleaning agents, you have a recipe for disaster. When you consider how affordable professional exterior services are today, especially in-demand roof cleaning, this risk really isn't worth it. For your roof cleaning, call a pro, like PDUBBZ POW-R-KLEEN, and get an immaculate roof without any risk or work at all.