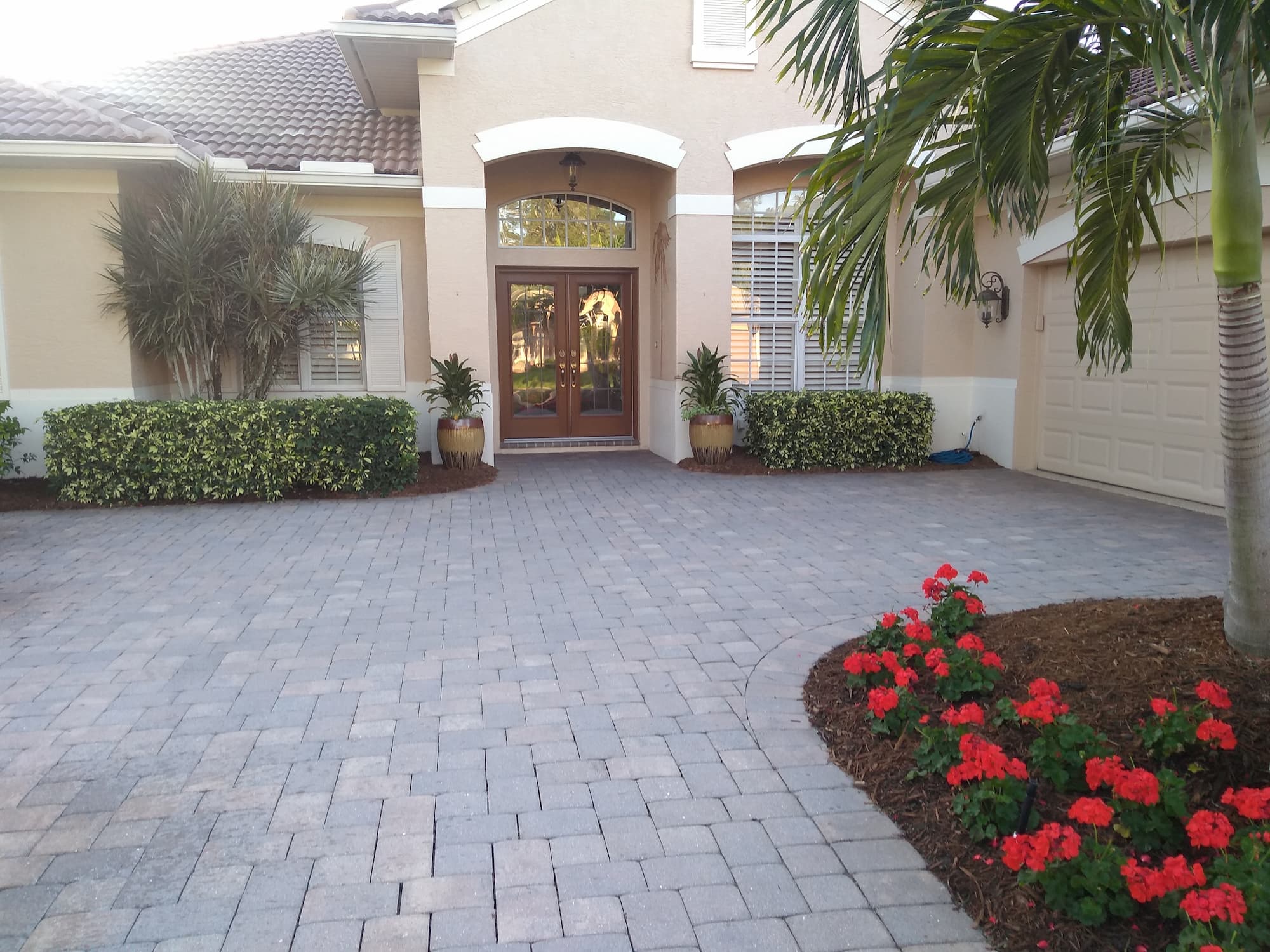 I met Mr. T a few months back working as an electrician. As we were talking he expressed interest in having his driveway pavers washed and sealed and how every company he previously called did sloppy work.He spoke of how they messed up his front door with sealer. I told Mr. T that I have my own Exterior Cleaning business and I am your solution. " My price might be a little more expensive but that's because I am not running to the next job."plained I explained in full detail my process.
Told him I would throw in a sidewalk wash at no extra charge.
Tommy took my card and gave me his information. I sent him a quote and in a week Mr.T got in touch with me and booked a date. So I washed his driveway with our proprietary blend of soap. We re-sanded as needed. Then applied a Wet Sheen Satin Sealer to his paver driveway.The next day he sent me some pics showing me how the water was beading up on the pavers. The Rest is History.
Thank You Tom for allowing me to service you. It was a pleasure meeting you and your wife.
View Image Gallery