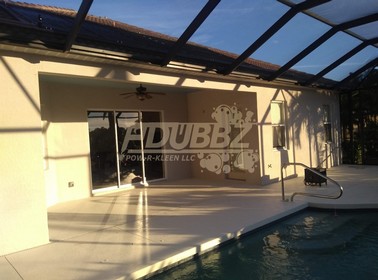 Annual Maintenance KLEEN. Client told me he couldn't do it anymore. Also needed sidewalks cleaned per the HOA.
House was fairly clean but it definitely needed a little love. We had some algae staining that we attacked aggressively and was able to get it KLEEN. Sidewalk Wash and Pavers came out lovely. Pool Deck sparkled even at dusk
Put a nice SoftScrub Gutter Brite Treatment on the fascia & soffit as well
All in All another great house wash.
View Image Gallery