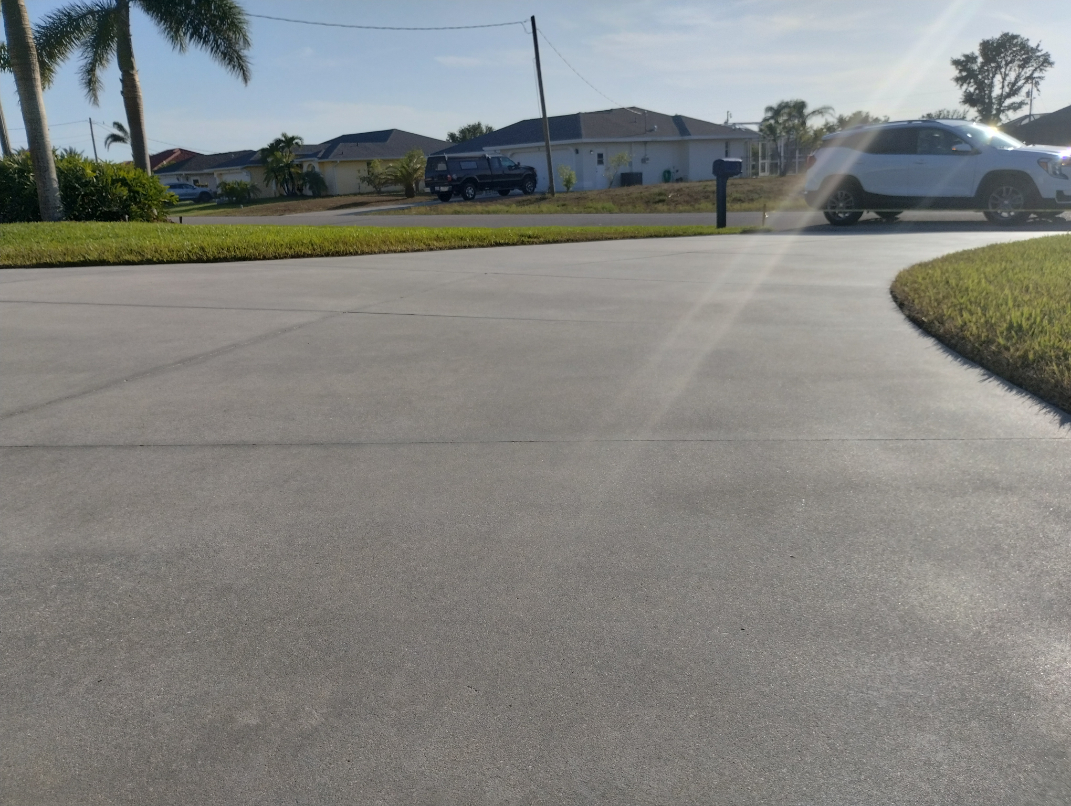 Concrete Sealing is a great investment for homeowners in Port Charlotte. One of the major benefits to seal coating concrete driveways is that it protects it from damage which results in increased longevity. Another benefit will be its resistance to permanent stains. Need not to worry about automotive fluids or irrigation rust blemishing your property. When your concrete driveway seal by PDUBBZ POW-R-KLEEN is applied, maintenance is a breeze.
This project was a driveway cleaning with rust removal. We treated for organic matter ( mold and mildew ) and with a professional degreaser to remove any tiremarks. After the initial wash , the concrete was treated for rust due to the irrigation sprinklers.
After the concrete was cleaned thoroughly we applied a water-based clear look sealer. It turned out beautiful. Client was very pleased.
Estimated Budget: $150
Gallery