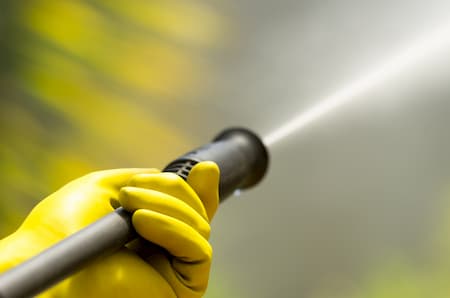 As Florida homeowners, we see a lot of molds. We know how ugly it is and that it can cause health problems, but is it really as serious as realtors and contractors claim?
Actually, yes.
Even small amounts of mold can be a nightmare for people who're allergic or sensitive to it or who have compromised immune systems. But when a mold infestation rampages through interior walls, it can be devastating to everyone, including your pets. Mold infections are serious and can cause or aggravate these symptoms:
Allergies, asthma, pneumonia, other respiratory problems
Headaches and brain fog
Fatigue and body aches
Sinusitis, persistent coughing, and sneezing
Rashes, itching, infections
Chronic Inflammatory Response Syndrome (CIRS)
What Causes Mold?
Moisture causes mold, and things like flooding or severe weather naturally come to mind when we think of mold infestations. However, moisture and mold can sneak into your home via other avenues, including:
Unrepaired leaks on roofing, window seals, door frames, etc.
Clogged, leaking, or misdirected gutters and downspouts
Leaking taps, sprinklers, irrigation systems
Low spots around the foundation, decking, etc. where water pools
Overhanging tree limbs that drip onto roofs, carports, decks, etc.
Call us today for a thorough roof cleaning!
Believe it or not, though, dirty exterior surfaces are one of the leading paths for mold infiltration. When mold accumulates on roofing, siding, driveways, sidewalks, and elsewhere, it passively gets tracked and moved indoors from your daily comings and goings. Plus, as mold, algae, and other contaminants build up on exterior surfaces, they cause cracks and openings that let mold penetrate inner structures and living spaces. Harsh, incorrect, or careless cleaning methods—like pressure washing fragile shingles or siding—can also cause damages that ultimately let in mold.
What's The Best Way To Deal With Mold?
Once you have a mold infestation, it's dangerous, time-consuming, and expensive to remove. Obviously, prevention is key. Making sure that the places where moisture comes in are repaired or sealed is at the top of the list. Having regular exterior cleaning services is just as crucial. A professional contractor will be able to choose the best cleaning method, whether you need pressure washing for your concrete or soft washing for your roof and siding, to give your surfaces a deep, damage-free, and long-lasting clean, that'll also make your home look miraculously renewed.
To prevent serious mold infestations, call PDUBBZ POW-R-KLEEN to schedule regular pressure washing, roof cleaning, and house washing.